» Jan 26-27: Lonestar Paracon - Schertz Texas
» Apr 13: EncounterQuest - Hamlet, North Carolina
» Apr 26-27: Fouke Monster Festival - Fouke, Arkansas
» May 24-26: Texas Frightmare Weekend - Dallas, Texas
» June 28-29: Monster Fest - Canton, Ohio
» Jul 27: Smoky Mountain Bigfoot Conference - Gatlinburg, Tennessee
» Aug 2-4: Hocking Hills Bigfoot Festival - Hocking Hills, Ohio
» Mar 18: Monsters & Legends - Cibolo, Texas
» Mar 31-Apr 1: Bigfoot Road Show - Leesville, Louisiana
» Apr 21-22: Nebraska Bigfoot Conference - Hastings, Nebraska
» Apr 29: Fouke Monster Festival - Fouke, Arkansas
» May 26-28: Texas Frightmare Weekend - Dallas, Texas
» June 3: Monster Fest - Canton, Ohio
» June 23-24: West Virginia Bigfoot Festival - Sutton, West Virginia
» Aug 19: Arkansas Museum of Natural Resources - Smackover, Arkansas
» Sept 2-3: Dogman/Cryptid Symposium - White Settlement, Texas
» Sept 22-23: Great Lakes Paranormal Con - Glenbeulah, Wisconsin
» Oct 05: Claiborne Parish Library - Homer, Louisiana
» Oct 13-14: Goatman Festival - Louisville, Kentucky
» Nov 18-19: Cryptid Con - Lexington, Kentucky


» TEXAS BIGFOOT BOOK
Join Lyle for a a thrilling journey across the wilds of the Lone Star State where true tales of the Texas Bigfoot may surprise and even shock you. They say "everything's bigger in Texas," and if so, this may well be the state's biggest and most unexpected mystery of all.
Paperback and Kindle versions available now on Amazon
Order an autographed copy on Lyle's webstore: www.monstrobizarro.com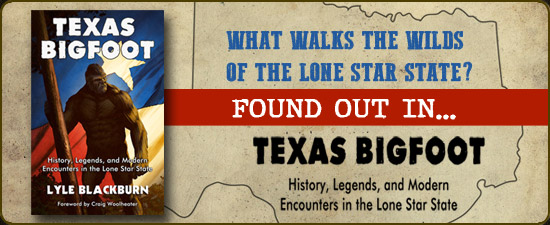 » MONSTRO BIZARRO PODCAST
Lyle's Monstro Bizarro podcast features real-life cases of cryptids, paranormal horrors, and other monster mysteries. Available on all major podcast platforms. Click here for more information.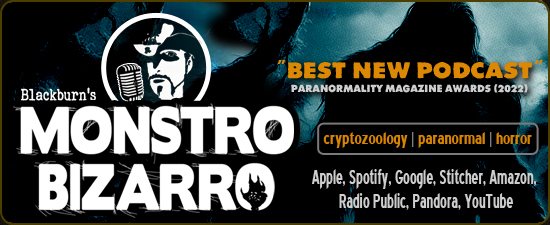 » MONSTER SAUCE
Check out Lyle's signature hot sauces! Monster Sauce originates from the wilds of Texas and the mysterious Mexican desert with a perfect blend of peppers and spice. Each of these hand-crafted sauces are sure to make your tastebuds tingle and your mind ignite with adventure. Use on your fave foods at breakfast, lunch, and dinner, and enjoy life more with a little spice!
Click here for more info about retail outlets and ordering online.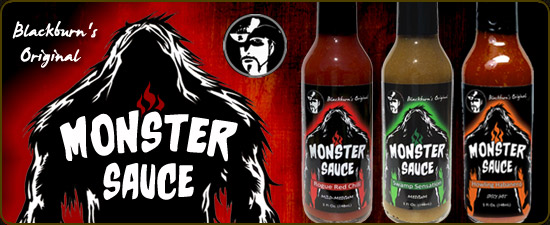 Be the first to know about Lyle's new releases. Join his exclusive email list:
[ This is a secure list and will not be shared with third parties ]