» HOWL OF THE ROUGAROU
Lyle will be narrating the upcoming Small Town Monsters film, The Howl of the Rougarou. Coming in 2021.
» BOGGY CREEK CASEBOOK
The legend continues with Lyle's new Boggy Creek installment. This is the ultimate collection of Fouke Monster phenomena in one source!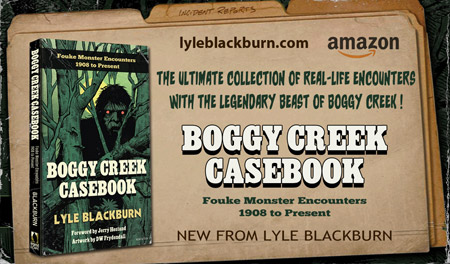 » SINISTER SWAMPS
What lurks within North America's most notorious swamplands? Join Lyle for an eerie expedition like no other in his epic new book.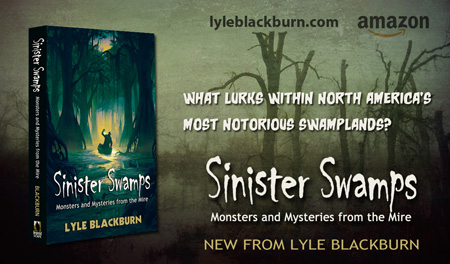 » AMERICAN MONSTER TOUR
Watch the complete, unaired pilot episode of a tv series concept called "American Monster Tour" featuring Lyle Blackburn and Ken Gerhard. (Available exclusively on YouTube.) Go to: https://youtu.be/Y8FZYJEsgmM
2021
» May 1: Ohio Bigfoot Conference - Lore City, Ohio
» June 19: Fouke Monster Festival - Fouke, Arkansas (TENTATIVE)
» Sept 10-12: Texas Frightmare Weekend - Dallas, Texas
» Sept 18-19: Mothman Festival - Point Pleasant, West Virginia
» October 1-2: Honobia Bigfoot Conference - Honobia, Oklahoma
» October 14: Claiborne Parish Library - Homer, Louisiana
» Oct 15-16: Texas Bigfoot Conference - Jefferson, Texas
Be the first to know about Lyle's new releases. Join his exclusive email list:
[ This is a secure list and will not be shared with third parties ]
For more information about Lyle's books, click on its image below: